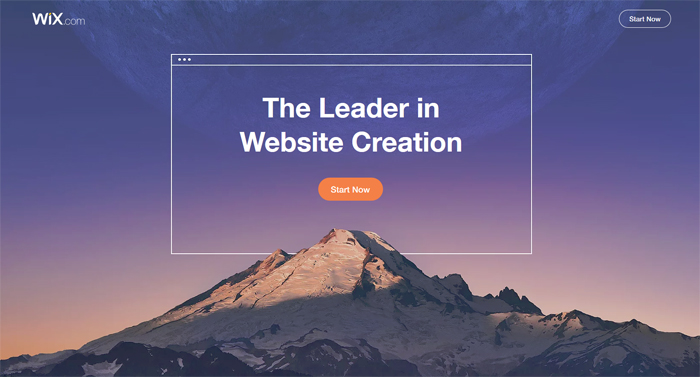 As one of the leaders in easy quick websites, Wix definitely deserves consideration if you're looking to get your website online faster. While I tend to favor web hosting over website builders, I do believe there is a particular segment of the web that is perfectly suited for a website solution like Wix. That being the case, here in my Wix Review we'll take a look at what Wix has to offer and who can benefit the most.
Wix has been at the forefront of the new wave of website builders as an alternative to traditional web hosting plans. These days, more and more people and businesses want a website—not web hosting. Website builders have advantages and disadvantages. In most cases, it really comes down to what type of website you need and how much content your site is going to have.
Advantages of Using Wix
Free Trial and Free Website
Two Options for Easy Website Creation
Tons of Website Templates to Choose From
Easy to Use Drag and Drop Page Editor
Add More Functionality with Wix Apps
Free SSL Automatically Added to Your Site
The real benefits of Wix are that you can quickly and easily build your website without worrying about buying hosting separately. You can add any of the website functionality you need directly within Wix. It's very easy to edit and make changes to your site, and you don't have to be a web expert to create your own website.
What Websites Are Best for Wix?
Personal Websites
Small Business Websites (Non-eCommerce)
Restaurants
Real Estate
Travel Sites
Fashion and Beauty
Health and Wellness
Consulting and Coaching
Music
Photography
Community and Education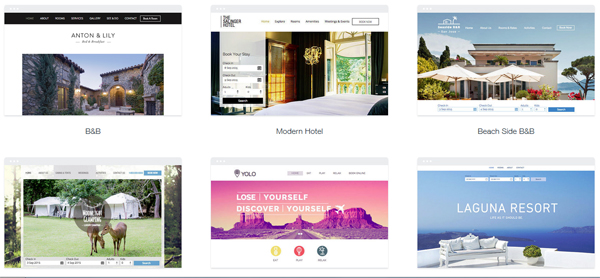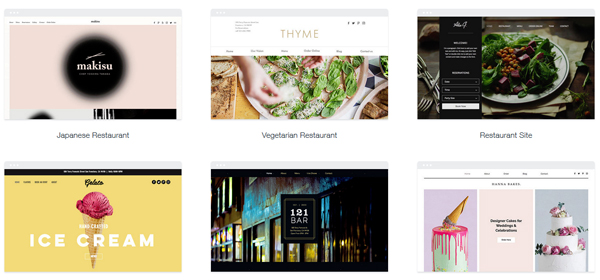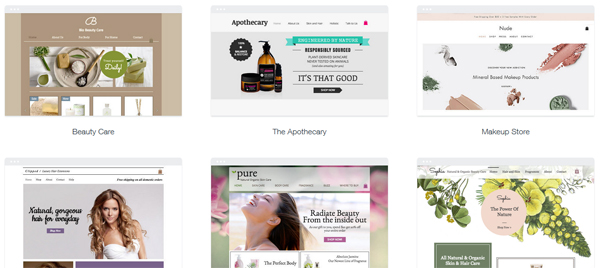 The ideal website for Wix is a business or personal site that is used for brand awareness and customer acquisition. For example, an online brochure type of website that contains standard website pages such as company information, description of services, client testimonials, and a contact page works extremely well in Wix. And, there are some specific industries or niches that Wix is perfectly suited for including restaurants, travel, real estate, fashion/beauty, consulting, and music.
Creating a Website with Wix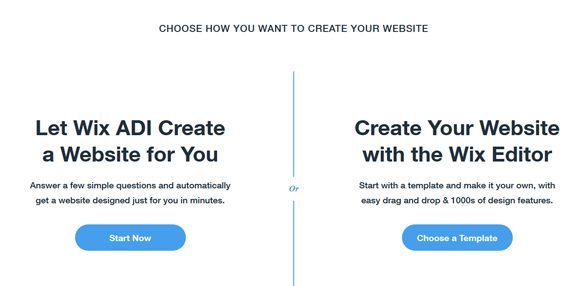 Wix actually gives you two ways to easily create your website. You can choose to use their Artificial Design Intelligence system or you can use the Wix Website Editor.
The advantage of the ADI system is that it is easier to use, requires less work from you, and generates your website more quickly. You're guided through a number of questions that the system then uses to generate a unique website for you. The downside of ADI is that the generated sites don't look as good in my opinion, and you don't have the level of customization you might need. For that reason, I prefer using the Wix Editor directly to create a website.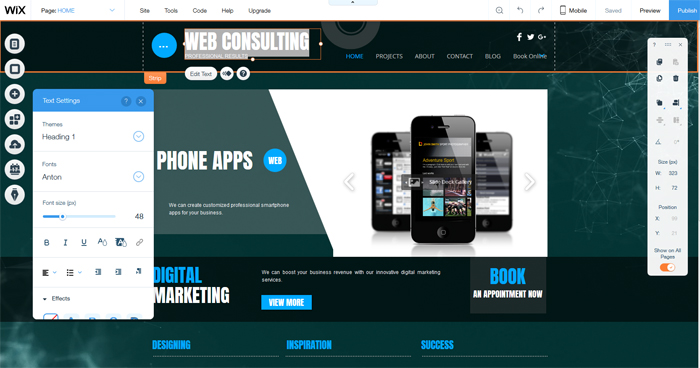 When using the Wix Editor to create your website, you first choose your website template. Then, you can use the drag and drop editor to customize your website pages. From the Wix Editor, you can easily preview how your website will look on both a desktop computer and smartphone. And, when you're ready you can publish your website simply by clicking the Publish menu button.
Get More Customization with Wix Code
And now, you can customize your website even more. If you have experience working with JavaScript, you can add some advanced features to your site using Wix Code. With the Wix Code features, you can build custom applications that include dynamic pages, forms, newsfeed-like listings.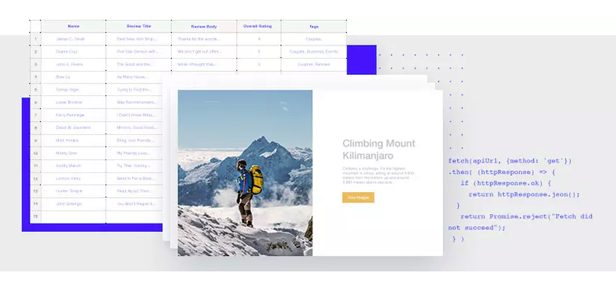 Adding Functionality with Wix Apps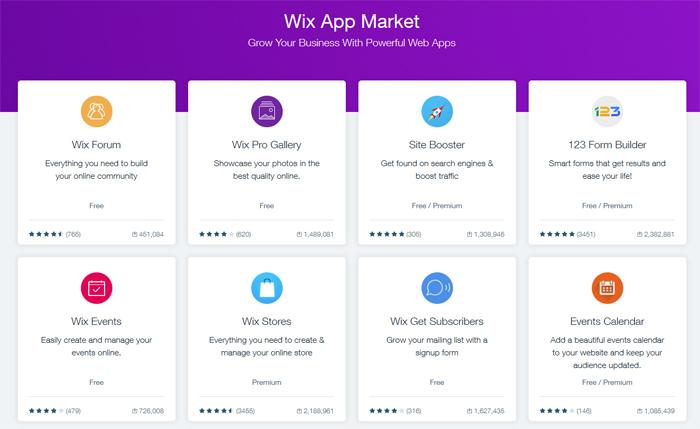 Another benefit with Wix is that you can easily extend the functionality of your website with apps found in the Wix App Market. Here are just some of the functions you can add to your website:
Forms
Magic Form Builder
Form Creator
Constant Contact Form
Quick Polls
Mailing List
Social Media
Instagram Pro
Twitter Feed
Social Stream
Social Media Icons
Facebook Store
Pinterest Feed
Yelp
LinkedIn Business Card
Google +1
Online Bookings
Wix Bookings
Calendar
Map
Book Appointments Online
Scheduling Pro
Restaurants
Restaurant Orders
Restaurant Menus
Reservations
Inffuse Testimonials
OpenTable Reservations
Birthday Club
Hotel and Travel
Wix Hotels
Wix Bookings
Simple Google Maps
Vacation Rental Booking
Photography
Wix Pro Gallery
Wix Photo Albums
Wix Art Store
Sell Downloads
Impressive Slideshow
Right Click Protect
Before and After Slider
Video and Image Slider
Photo Editor
Dropbox Folder
FlipFolio
Image Zoom
Online Store
Wix Stores
PayPal Button
Sell Downloads
Amazon
Etsy Shop
Calculator Builder
Price Table
Online Payment
McAfee Secure
Store Metrics
Marketing Tools
Conversion Popup
Google Adsense
Local Listing Pro
Traffic Generator
Customer Reviews
Design Tools
Wix Art Store
360 Images
Video and Image Slider
Description Dots
Rollover Image Effects
Post It Notes
Table Master
Logo Maker
Music
Wix Music
iPlayerHD Video Hosting
Bandsintown
Sell Tickets
Events Calendar
Sell Downloads
SoundCloud
Spotify Follow
iTunes Button
Audio Play Button
Music Backgrounds
MyTshirt
Analytics
Visitor Analytics
Web-Stat
rankingCoach
Marketing and Analytics
Most of the apps are free or at least have a free version available. There are also some premium apps that require a fee. To add an app to your website, just click the appropriate Add to Site button.
Upgrading to a Premium Wix Plan
Once you've created your free Wix site, you'll be able to see if it's the right platform for your website. If it is, you'll want to then upgrade to a premium plan. With a Wix Premium website plan, you'll be able to remove the Wix ads, connect your own domain name to your site, and get increased resources—all very important if you want a professional looking website that performs well.
Wix offers four different premium website plans: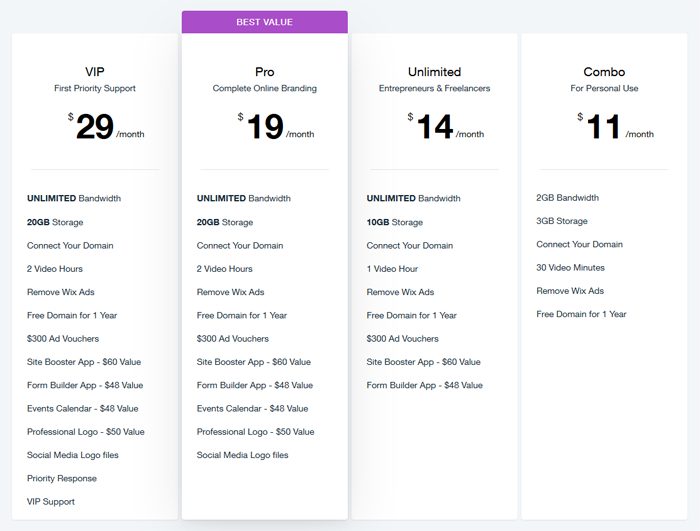 Wix also has three different eCommerce website plans:
Business Basic
Business Unlimited
Business VIP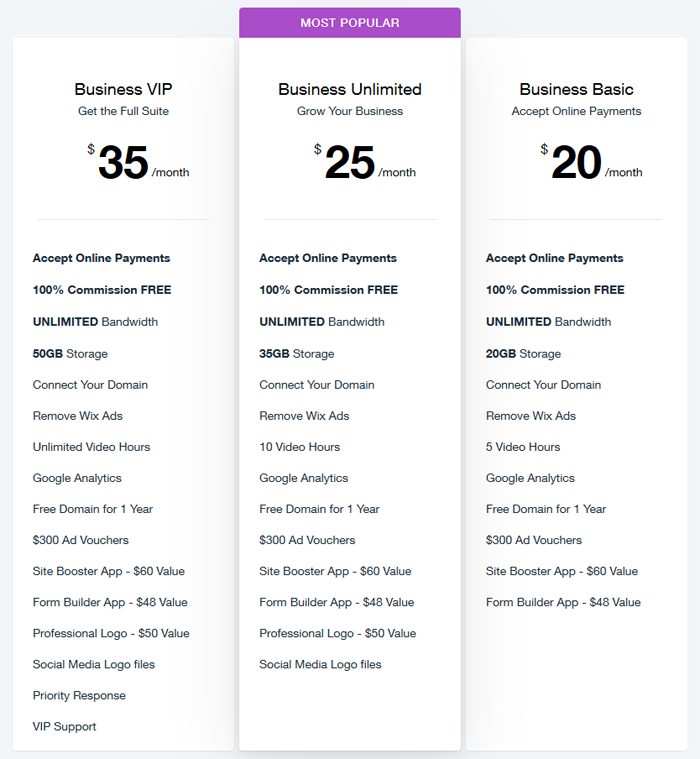 Customer Support
There's good news and not so good news when it comes to customer support at Wix. They do provide an excellent knowledge base or help center as it's named. There are tons of help articles on about any topic related to Wix websites. Some articles even have videos to further describe a solution to your issue. You can also submit a support ticket or call the support line.
The downside is that phone support is limited as the call center is open only from 5 a.m. to 5 p.m. Pacific Time. Also, there is no live chat support available. However, I do have to say that the support ticket response time is good. I received a response back within a half hour after opening a ticket.
Again, it really boils down to what type of website you have. For personal or small business websites used for brand awareness and customer acquisition that function primarily as an online brochure type of site, the customer support is certainly adequate.
Alternatives to Wix
While Wix is perfect for some types of websites, others may be better suited for another website platform. As I stated earlier, Wix is ideal for sites that don't have a huge amount of content but rather focus on several core web pages that function as a vehicle for customer acquisition and brand awareness.
If you're looking to create a blog, I would recommend looking at WordPress options such as a WordPress hosting plan or a BoldGrid WordPress site builder host.
A2 Hosting – WordPress Hosting
SiteGround – WordPress Hosting
BoldGrid – WordPress Site Builder
If you need a website with a large amount of content, I would recommend using a content management system such as WordPress, Joomla, or Drupal. Here are some of my favorite content management web hosts:
A2 Hosting
SiteGround
InMotion Hosting
And while Wix can definitely be used to create an eCommerce website, because phone support isn't available 24/7 and there is no live chat support, you might want to look at a solution such as Shopify, GoDaddy's GoCentral, or WooCommerce for your more critical online stores.
Shopify – eCommerce Websites
GoCentral – GoDaddy Website Builder
Liquid Web – Managed WooCommerce
Another point to keep in mind, currently the Wix code does not run properly on Safari. So if you're a Mac user, you'll have to download and use Chrome or Firefox as your browser.
Recommendations
Although Wix is more than capable of creating all kinds of websites, there are certain types of sites that in our opinion are more suited to using their website building services. As I mentioned earlier, small business websites (and personal sites) that function as online brochure advertisements and are primarily used for brand awareness and customer acquisition work best with Wix.