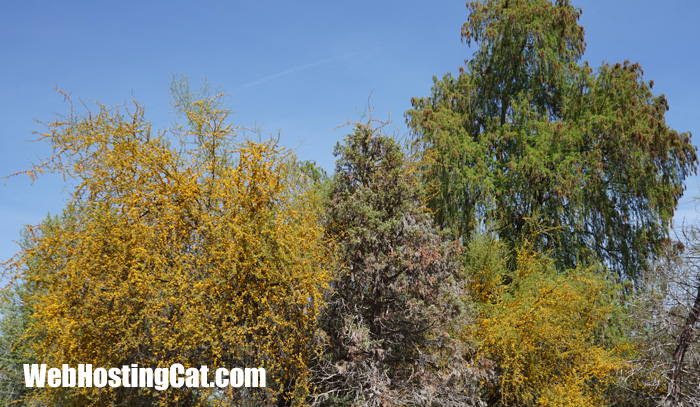 Green web hosting has become increasingly important for those of us interested in saving our environment. In case you aren't aware, the effects of the web hosting industry on the planet are potentially enormous.
Because of the energy web hosting companies use to power and cool their data center facilities, the web hosting industry could soon become similar to the airline industry when it comes to pollution. The good news is that some web hosts are now becoming eco-friendly by putting more energy back into the grid than is used. And the new energy that is returned to the grid is produced by wind farms.
So if you've decided that going with a green web hosting company is the way to go for your website, what are your best options? Here are three green web hosting alternatives that we like.
1. GreenGeeks
With a name like GreenGeeks, you might expect them to be involved with green hosting. In fact, GreenGeeks is absolutely the industry leader when it comes to green web hosting. Utilizing a very impressive 300% renewable energy, helping out the planet is their top priority—in addition to providing an excellent web hosting experience for their customers.
2. InMotion Hosting
InMotion Hosting is outstanding when it comes to business, VPS, and Dedicated web hosting. And, when it comes to green web hosting, they also shine. With the first ever green data center in Los Angeles, CA, and reducing their carbon output more than 2000 tons per year, InMotion is another great choice if you want a great green web hosting alternative.
3. iPage
At iPage, their web hosting is 100% wind powered. iPage is an EPA Green Power Partner that offsets their energy use by 200% using renewable energy certificates. With iPage, you can get green web hosting even if you're looking for an entry level hosting plan.
The good news in 2016 is that with green web hosting becoming more and more of a concern to many web hosting companies; it's much easier to find a web hosting plan that is environmentally friendly.