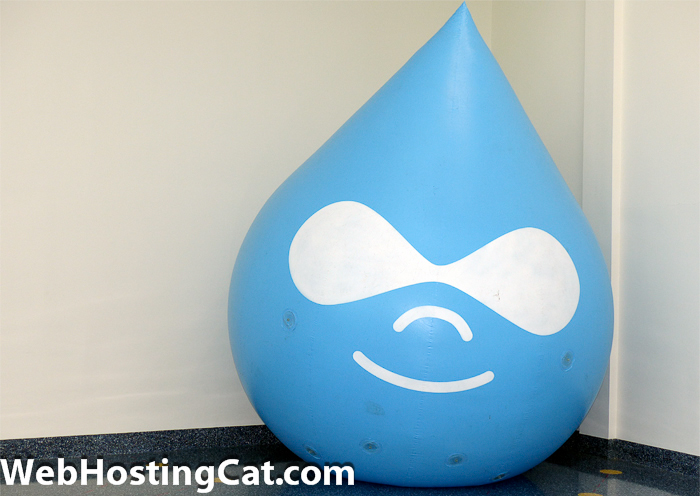 We've written a lot about WordPress here on WebHostingCat.com. As the most popular content management system, WordPress has become much more than just blogging software. It is now capable of producing many types of websites.
However there are a couple of other content management systems which many others use that can also be extremely effective as your website platform: Joomla and Drupal. Let's discuss Drupal in this article—or more specifically, what is the best web hosting for Drupal sites.
There is a lot of overlap when discussing hosting requirements for both WordPress and Drupal (and Joomla for that matter). Foremost is the need for robust hardware, fast page loading times, and expert support. Additionally, if Drupal is your CMS of choice, you'll also want to look for other features that are critical to having a successful Drupal website.
Important Drupal Hosting Features
Installation
Getting started is often one of the biggest humps to get over, so easy installation of Drupal is a big plus. For example, a cPanel hosting plan will include Softaculous for easy one-click installation of Drupal. Better yet, some web hosting plans will even come with Drupal pre-installed and pre-configured!
SSH Access for Drush
Often, it's easier and faster to manage your Drupal site from the command line interface, called Drush. The Drush scripting shell needs to be installed on your server. But in order to run commands, your hosting account needs to have SSH access.
Compatible PHP and MySQL
You should pay particular attention to the versions of PHP and MySQL that your web hosting company provides. Make sure that your web hosting plan includes the most currently supported version of PHP and MySQL that is compatible with your release of Drupal.
 
Drupal Hosting Recommendations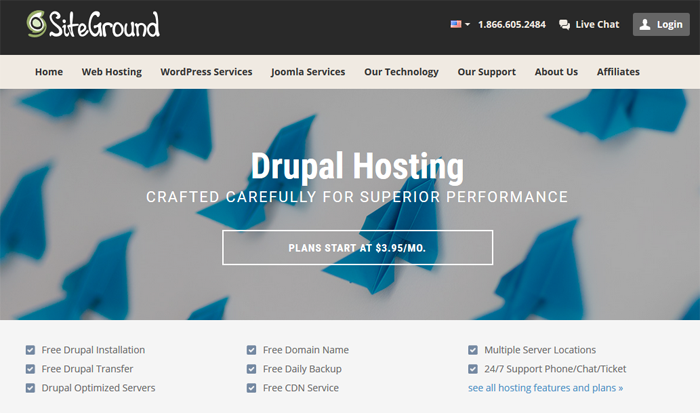 While SiteGround is probably better known for WordPress and Joomla hosting, their hosting plans and environment are ideally suited for Drupal websites. The combination of standard features included with their hosting plans together with those specific to Drupal make them a top choice.
Drupal Advantages:
Easy Installation
Pre-Installed Drush
Latest Stable PHP Versions for Drupal
Optimized MySQL
Drupal Version Control with Git Integration
CloudFlare Content Delivery Network
cPanel and SSH Access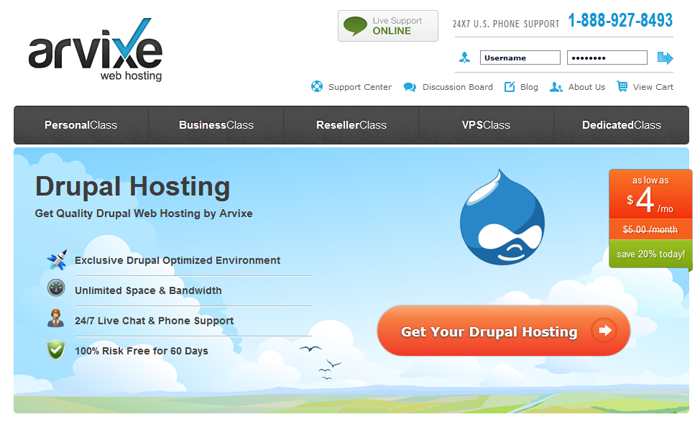 Arvixe is not only a member of the Drupal community; they will even pre-install and pre-configure Drupal for you. As a Drupal Supporting Partner, they have a Drupal optimized hosting environment along with a knowledgeable support staff.
Drupal Advantages:
Member of the Drupal Community
Optimized Drupal Environment
Pre-Installed Drupal
Pre-Configured Drupal
International Data Centers
cPanel and Shell Access


InMotion excels in every type of web hosting they offer. Along with one-click installation of Drupal, InMotion Hosting also employs faster servers with solid state drives and suPHP for better security.
Drupal Advantages:
One-Click Easy Installation
suPHP to Securely Execute Drupal
Solid State Drives for Faster Hosting
Max Speed Zone Technology
cPanel and SSH Access
Business Class Hardware
For those that are looking for quality Drupal Hosting, these three web hosting companies should be considered first.
Drupal Hosting
Reviewed by
Michael James
on
.

Rating:
5