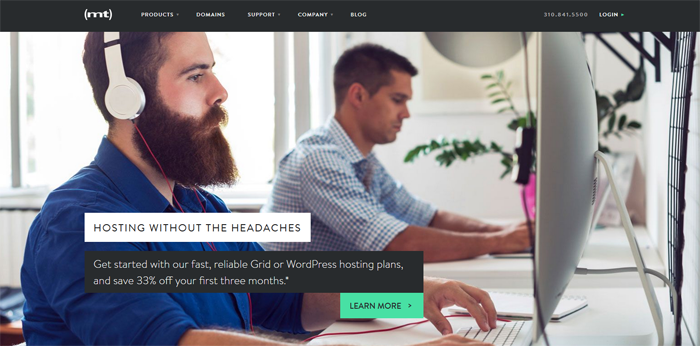 Now part of GoDaddy, Media Temple continues to operate as a separate entity focusing on premium web hosting solutions—including managed WordPress hosting. Their WordPress hosting seemingly has all of the necessary features you would expect from an upscale managed hosting plan. Here is my review of Media Temple's Managed WordPress Hosting.
Signing Up
The sign up process at Media Temple is very easy and you'll immediately receive your welcome email after signing up.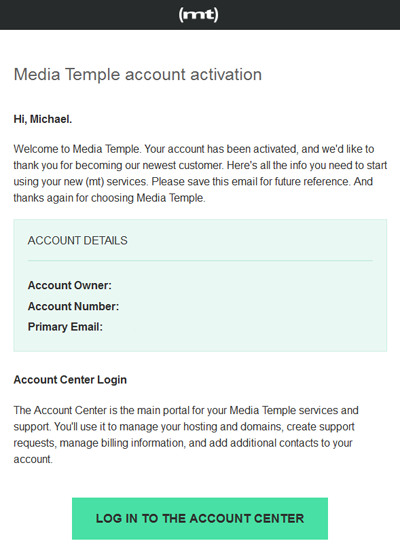 Account Setup and Control Panel
Once your account is activated, you can go ahead and set up your WordPress site. The Media Temple interface will guide you through the process. First, you need to set your WordPress admin details (username, password, etc.)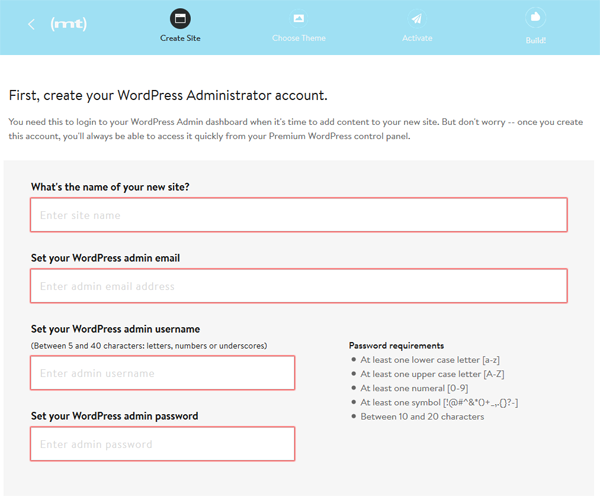 You can then choose to use one of Media Temple's custom themes, your own theme, or just start with the default theme.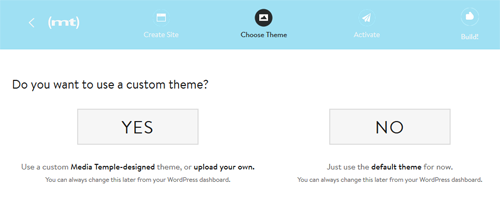 Next, you just need to review all of your information then click the Finish button to begin setting up your WordPress site.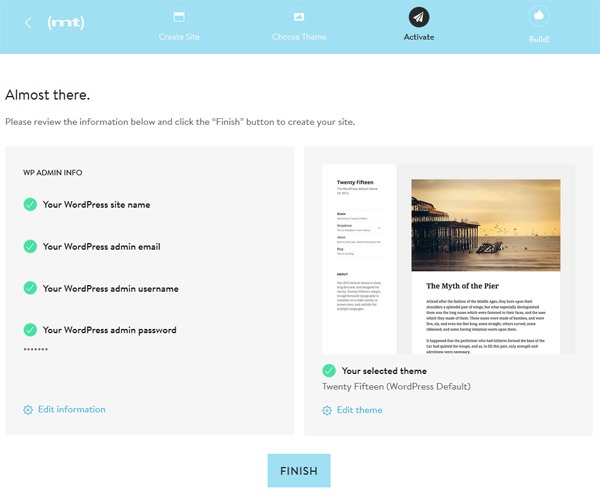 Media Temple has a unique way for you to pass the time while you wait for your site to be built. You can choose to play their online video game! Fun and games notwithstanding, the process doesn't take very long.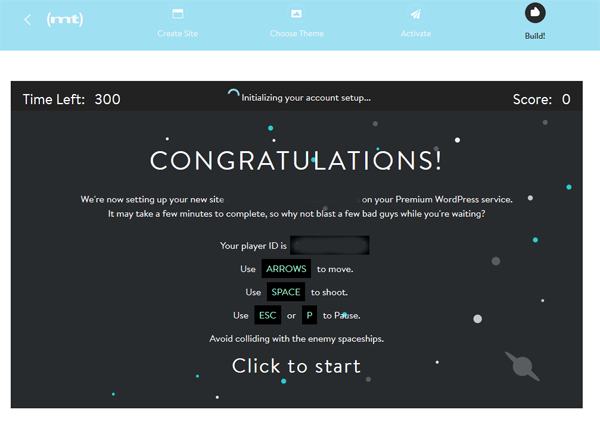 I really liked the site setup process at Media Temple. What isn't as good is if you're using an existing domain from somewhere else. There isn't an option for that, so you have to go back and add the domain later and then make it your primary domain. We would at least like to see these instructions up front to avoid having to contact support later.
Premium Features
We like that Media Temple includes staging with your managed WordPress hosting plan, and that you can start the staging process from both the Media Temple dashboard and the WordPress dashboard. Just be aware that you can only access the staging site from the Media Temple side. I did need to contact support because I couldn't preview my posts from the WordPress dashboard. However, customer support was able to resolve the issue.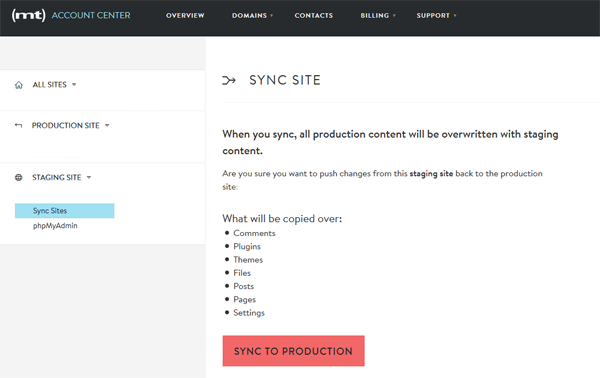 Media Temple also performs daily backups of your website, and you can easily choose a restore point from the past 30 days. What's missing from their backup process is a way to easily initiate a backup when you need to (such as before updating a theme or plugin).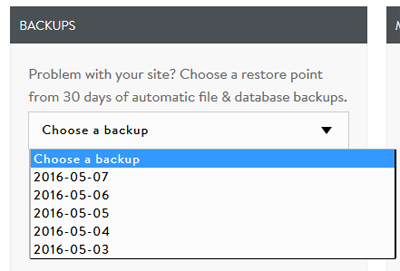 Website Performance
When it comes to website performance, we have no complaints with Media Temple. Their managed web hosting provided good speed and uptime throughout our testing. Media Temple's numbers were pretty consistent across the board.
Customer Support
We would classify the support at Media Temple to be good but not great. Unfortunately, their live chat support is not available 24/7, and the wait times are often a bit longer than we'd like. Getting a response to a support ticket can also take a long time (over 8 hours in my case).
Recommendation
Media Temple's managed WordPress hosting certainly has all of the main features you would expect and require of this type of hosting plan. And they also do a very good job with your website speed and performance. There are a few issues that we mentioned above that keep them from being the number one choice when it comes to managed WordPress hosting. However, if you're looking to spend a little less money but still want a managed hosting solution, they are worth checking out.
Media Temple
Reviewed by
Michael James
on
.

Rating:
4