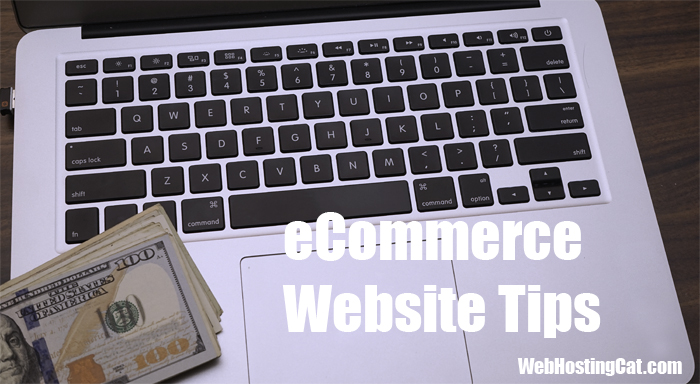 With e-commerce sales accounting for 17% of all retail sales and growing at a whopping rate of 13.7% per year, creating an eCommerce website is becoming one of the most profitable ways to do business. But mastering the technology may prove to be difficult – the good news is that you don't need lots of resources, time or technical knowledge to create and launch a successful online store.
Wondering How to Create your Online Store? Start with the Basics
The successful e-commerce store starts with a top-notch web design. Your store's design elements need to entice and captivate your visitors – make use of full-width images and minimize text to avoid distractions. With over 93% of consumers admitting that visual appearance is the most important factor when making a purchase, make sure your store's aesthetics work in your favor.
A neat trick to optimize your online store's performance is showing off your partners. Have you just finalized a partnership with a well-known brand in your or a relevant sector? Establish your reputation by showing it on the landing page: even small companies add a degree of trustworthiness to your brand.
When creating an eCommerce website, focus not only on presentation but on support as well. Customers that know they can receive timely and reliable support after they make a purchase will be more likely to become repeat buyers. Guarantee troubleshooting before, after and during the purchase process with a live-chat feature – studies have shown that just this alone can boost your conversion rates by 10% or more.
E-commerce Platforms
For an e-commerce store to be successful, you need a reliable platform. E-commerce platforms like Shopify, Wix, and BigCommerce are generally the easiest and quickest way to build an online store and each of these powers millions of stores.
Of course, you can create your own store with a code editor like WordPress and a web hosting service like BlueHost but this requires much more technical skill. In most cases, you'll need to hire a web developer which can drive costs up. E-commerce platforms have a low cost of entry and don't require much technical skill to set up. They're also particularly scalable which means you can adapt and expand them as your business grows.
To figure out which e-commerce platform works best for your business, think about your needs. If you need a large-scale store, you might want to resort to a more powerful platform like Shopify or BigCommerce. These platforms are set up for companies selling in bulk and come with powerful analytics tools to track finances, marketing campaigns, and visitors' behavior.
If your business is smaller or you don't plan to sell more than just a few products, you can start up with a simpler and cheaper platform like Wix, Squarespace or Weebly. They're extremely easy to navigate and user-friendly and are a great way to create a profitable online store.
In terms of features, both BigCommerce and Shopify let you sell through social media – Facebook, Instagram, Pinterest, as well as Amazon and eBay. BigCommerce also supports an abandoned cart recovery feature which helps boost retention rates and can help you recover 15% of lost rates.
If you're not sure how to create your online store or which platform fits your needs best, test the options. Most platforms offer free trials – 14 days for Wix and Shopify, and 15 days for BigCommerce. Some of the things to consider when creating an online store is how intuitive the platform is (for you and for your clients), whether it offers reliable hosting and can handle a lot of traffic, how's the support like and whether it's free, any limits on the number of products you can sell and the amount of transaction fees you might need to pay. Look into what options the e-commerce platform offers in terms of shipping and inventory management, as well as how payments are processed. It's also a good idea to look into how search engine optimization is handled – is your store going to show up for Google search results?
Choosing a Domain Name
You've found the perfect platform – congratulations, now it's time to get things started. Choosing the right domain name is just as important as choosing the right e-commerce platform. You need to know your audience and competition – see what they're doing and aim to do it better. Pick the right country code – if your target audience is many US or international customers, it's best to go with a .com domain.
Avoid using brand names (apart from your own brand, of course) as this can get you into legal problems. Try to be unique and play with words to stand out from your competitors. However, it's important to strike the fine line between being interesting and being too obscure. Make sure to add a keyword to your domain name – something relevant to your niche or industry as this will help you climb the search engine rankings. As a general rule, the higher in the rankings your website is, the more traffic you'll get and more traffic translates into higher revenues. In case you already own a domain name, consider transferring it to your online store.
Parting Words
Last but not least, make sure your online store supports popular payment options. The easier you make it for your customers to make a purchase and pay, the higher your sales will be. PayPal is currently the go-to payment solution but your target audience may prefer other options – that's why knowing your client base is essential for running a successful e-commerce store.
Consider also adding product reviews to build buyer trust. Online shoppers rely on other buyers' feedback to make a decision – encourage them by offering them the opportunity to see what your happy customers think.
Wondering how to create your online store? Follow these tips to create and optimize your e-commerce store and maximize your online revenues.