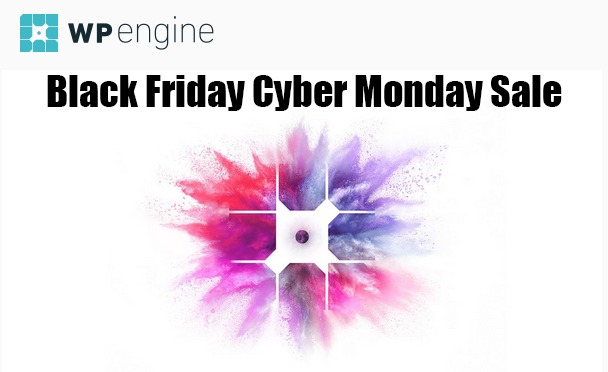 If you need premium Managed WordPress Hosting, then you need to get in on the WP Engine Black Friday Cyber Monday Sale. During this Cyber Weekend sale, you can get WP Engine's WordPress hosting with a 35% off savings on your first payment—that means you're getting five and a half months of free hosting!
WP Engine is my choice for managed WordPress hosting. And with their recent acquisition of StudioPress, your WP Engine hosting plan includes the StudioPress themes with the Genesis Framework. StudioPress has some of the best WordPress themes available, and you get them for free with WP Engine.
The WP Engine Black Friday Cyber Weekend Sale is valid from November 22, 2018 through November 26, 2018.
Click on the link below during that period and use code cyberwpe2018
Take advantage of this year's Black Friday and Cyber Weekend promotion and get 5 and a half months free off any annual shared plan. Expires 11/26/2018.