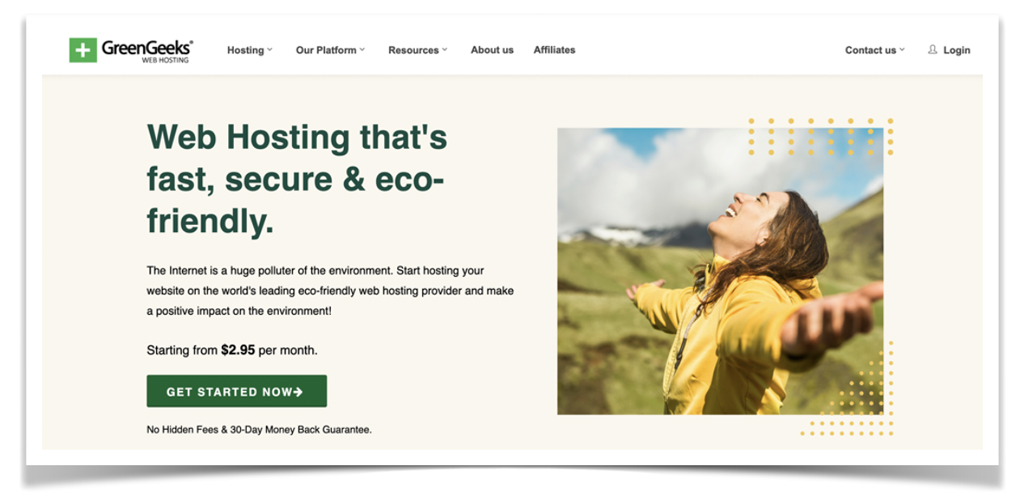 GreenGeeks definitely lives up to its name by providing industry leading green web hosting. But they also provide a quality all-inclusive web hosting plan that gives you unlimited resource features and lets you host multiple domains. GreenGeeks hosting is suitable for many types of websites. And, their customer support response times are excellent.
GreenGeeks is even better these days after their recent revamping of their Shared Hosting platform. There are now improvements in website speed, security, and performance.
Advantages and Disadvantages of GreenGeeks
Pros:
Free Domain Name for Life of Account
Unlimited Number of Domains can be Hosted
Unlimited Web Space
Unlimited Data Transfer
Unlimited Email
Unlimited MySQL Databases
99.9% Uptime
Solid State Drives
PowerCacher Technology
Free Let's Encrypt Wildcard SSL
Free Cloudflare CDN
Hosting Account Isolation of Servers
Proactive Server Monitoring
Real Time Security Scanning
cPanel Interface
Free Data Backup and Restore
Scalable Computing Resources
Free SEO Tools
GreenGeeks is Ideal for:
Green Web Hosting
Bloggers
Small Business Sites
WordPress Sites
Value Hosting
Website Speed and Performance
With their revamped hosting platform, GreenGeeks is not only one of the absolute best web hosts for website speed, they also have recorded some of the fastest page loading times in our testing. GreenGeeks also includes a free content delivery network for faster loading of your static website content.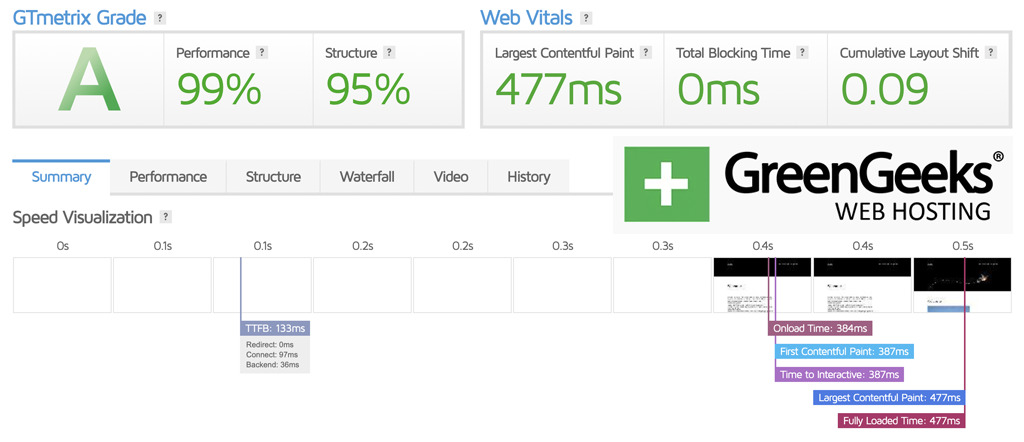 Pros:
Website Speed
Website Page Loading
Optimized Web Servers
Optimized Database Servers
Free CDN
How Does GreenGeeks Compare to Other Web Hosts?
GreenGeeks Company Information:
Business Started: 2008
Data Center Location: Chicago IL, Phoenix AZ, Toronto Canada, Amsterdam NL
Price: $9.95 mo.
Discount Price Link: $2.95 mo.
GreenGeeks Review: Click Here
GreenGeeks Coupons