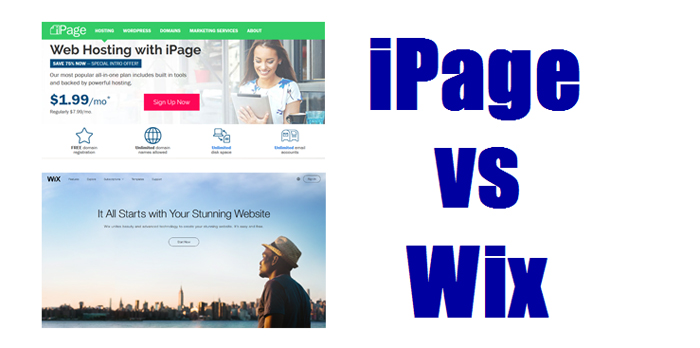 How does iPage compare with Wix? This comparison between a traditional web hosting plan and a website builder package takes a look at iPage's Hosting plan versus Wix's eCommerce plan.

iPage
$1.99 mo.
Unlimited Disk Space
Unlimited Domains Allowed
Unlimited Email
Scalable Bandwidth
2 Website Builders
Free Online Store
Enhanced Security Suite
One Click WordPress Installation
Free YellowPages.com Listing
Free Toll-Free Phone Number
Paid Search Credits
24/7 Phone and Chat Support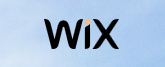 Wix
$8.50 mo.
20GB Bandwidth
20GB Storage
Free Domain
Online Store
$300 Ad Vouchers
Form Builder
Site Booster
Advantages and Disadvantages

Advantages of Using iPage
More Resources
More Website Creation Options
Includes All Functionality Needed
Complete Support Coverage by Phone and Live Chat
Better Control over Your Website
Disadvantages of Using iPage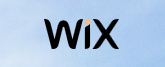 Advantages of Using Wix
Quick and Easy Website Setup
Easier eCommerce Website Creation
Includes Customized Functionality for Businesses
(Photography, Restaurants, Accommodations)
Includes Professional Stock Photo Images
Disadvantages of Using Wix
You're Locked into the Wix Ecosystem
Not as Many Resources Included
Options More Limited
Customer Support Access Not as Good
Recommendation
Of all the web hosting companies, we see iPage as the closest competitor to Wix as far as the target market. Both iPage and Wix are geared towards people that may not have a lot of web experience, but want a way to easily and quickly create a website and get it online.
While Wix is certainly an option to quickly create a website, here's why in this comparison we would recommend iPage. First of all, iPage includes more features in their hosting plan that you don't have to pay additional fees for. You also aren't restricted in storage and bandwidth the way you are at Wix. iPage also provides you with multiple website builders to make the process easier and quicker—and more like a Wix type of site builder.
If you want to use WordPress for your website, iPage offers one-click installation. And, if you want to create an eCommerce site, with iPage you can choose from PrestaShop, osCommerce, Zen Cart, OpenCart, AgoraCart, or TomatoCart to use as your shopping cart software—again using a one-click installer. We also like the enhanced security suite that you get with iPage, as well as their phone and live chat support coverage.
Therefore, in this comparison we would recommend iPage in most cases.
See our review ratings for iPage below: